---
MeetingPoint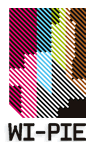 MeetingPoint is the FMSmeeting evolution.
This application was developed by Computer Science Department of Università del Piemonte Orientale as a system for enable interaction a communication with videoconference, chat, shared whiteboard and presentation, etc.
MeetingPoint design was based on Red5, an Open Source RTMP server that, using a Flash application on client side, could be used to create synchronous collaborative experiences.
MeetingPoint development was permit also thanks to founding by CEA (Centro Elearning di Ateneo) of Univesità di Modena e Reggio Emilia during a jointventure with CNIT (Consorzio Nazionale Interuniversitario per le Telecomunicazioni).
Links
Downloads
Documentation
Screenshots
---